Last updated: 19-09-2022 17:52:16
* ପ୍ରତିଦିନ ବାଛୁରୀକୁ ୨୦-୨୫ ଗ୍ରାମ ଓ ବଡ଼ ବାଛୁରୀକୁ ୫୦ ଗ୍ରାମ ଖଣିଜ ଲଵଣ ମିଶ୍ରଣ ଖାଦ୍ୟରେ ମିଶାଇ ଦେବା ଜରୁରୀ ଅଟେ. ଦୁଧିଆଳୀ ଗାଈକୁ ୧୦୦-୨୦୦ ଗ୍ରାମ ଦେଲେ ଭଲ

* ସ୍ତନହରା ରୋଗ ଠାରୁ ଗାଈକୁ ରକ୍ଷା କରିବା ପାଇଁ ପହ୍ନାରୁ ସମ୍ପୂର୍ଣ୍ଣ ରୂପେ କ୍ଷୀର ଦୁହିଁବା ଜରୁରୀ ଅଟେ। କ୍ଷୀର ଦୁହିଁବା ସମୟରେ ଗାଈକୁ କିଛି ଦାନା କିମ୍ବା ଘାସ ଖାଇବାକୁ ଦେବା ଉଚିତ୍।

* ଗାଈମାନଙ୍କୁ ଅନ୍ତଃକୃମିରୁ ରକ୍ଷା କରିବା ନିମନ୍ତେ ସେମାନଙ୍କୁ ପରିଷ୍କାର ପିଇବା ପାଣି ଦିଅନ୍ତୁ ଏବଂ ପ୍ରତି ୬ ମାସରେ ପ୍ରାଣୀ ଚିକିତ୍ସକଙ୍କୁ ଦେଖାଇ ଝାଡା ପରୀକ୍ଷା କରାଇ କୃମିନାଶକ ଔଷଧ ଦିଅନ୍ତୁ।

* ହରଡ ଫସଲରେ ଫଳବିନ୍ଧା ପୋକର ନିୟନ୍ତ୍ରଣ ପାଇଁ ପ୍ରୋଫେନୋଫସ୍ ଏବଂ ସାଇପରମେଥ୍ରିନର ମିଶ୍ରଣକୁ ଏକ ଲିଟର ପାଣିରେ ୨ ମି.ଲି ହିସାବରେ ସିଞ୍ଚନ କରନ୍ତୁ ଏବଂ ପତ୍ରପୋଡା ରୋଗର ନିରାକରଣ ନିମନ୍ତେ ଏକ ଲିଟର ପାଣିରେ ୩ ଗ୍ରାମ କପର ଅକ୍ସିକ୍ଲୋରାଇଡ୍ ୧୦ ଦିନ ଅନ୍ତରରେ ୩ ଥର ସିଞ୍ଚନ କରନ୍ତୁ ଓ ଫସଲରୁ ଜଳ ନିଷ୍କାସନ କରନ୍ତୁ। ପତ୍ରଛନ୍ଦା ଓ ଛୁଇଁବିନ୍ଧା ପୋକର ସମସ୍ୟା ଦେଖାଦେଲେ ଏହାର ଦମନ ପାଇଁ ଏକର ପ୍ରତି ୪୦୦ ମି.ଲି. ପ୍ରୋଫେନୋଫସ୍ କିମ୍ବା ୩୦୦ ଗ୍ରାମ ଥାୟୋଡିକାର୍ବ ୨00 ଲିଟର ପାଣିରେ ମିଶାଇ ସିଞ୍ଚନ କରନ୍ତୁ।

* ଧାନ ସାଇତି ରଖିଥିବା ବସ୍ତା ବା କୋଠାରୀରେ ପୋକ ଦେଖାଦେଲେ ଆଲୁମିନିୟମ୍ ଫସଫାଇଡ୍ ଟାବଲେଟ୍ ଏକ ଟନ୍ ପିଛା ୩ ଟି (ସମୁଦାୟ ୯ ଗ୍ରାମ) କନାରେ ଗୁଡାଇ ରଖନ୍ତୁ। ୭ ରୁ ୧୦ ଦିନ ପର୍ଯ୍ୟନ୍ତ ବସ୍ତା ବା କୋଠାରୀର ମୁହଁ ଭଲଭାବରେ ବନ୍ଦ ରଖନ୍ତୁ। ଲୋକ ଚଳପ୍ରଚଳ କରୁଥିବା ଜାଗାରେ ଏଭଳି ଔଷଧ ପ୍ରୟୋଗ କରନ୍ତୁ ନାହିଁ।
A NOTE FROM SENIOR SCIENTIST AND HEAD, KVK ANGUL
Krishi Vigyan Kendra, Angul has opened tremendous opportunities for income and employment generation at the district level. This farmer centric extension machinery facilitates development of farming community through capacity building, frontline demonstrations, on farm research trials, vocational programmes, extension activities for massive dissemination and percolation of technological interventions. Need based measures to promote diversification, value addition, processing and innovative marketing are also being initiated. Keeping in view the significance of holistic approach, KVK also works in a convergence model with line department officials and other development agencies. KVK is always busy in setting research and extension agenda to carry forward the technologies to the people and empower for their better living.
Live telecast programme on Garib Kalyan Yojana dt.31.05.2022.
Celebration of National fish farmers day on dt.10.07.2022.
Live Telecast programme of 94th ICAR Foundation Day on dt. 16.07.2022
Aromatic and Medicinal plant workshop at  PMIT, Talcher on dt. 08.09.2022
Celebration of poshan abhiyan & plantation programme on dt. 17.09.2022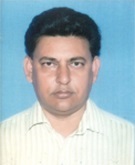 Dr. S. K. Roy
     Director, Zone- V
ICAR-ATARI, Kolkata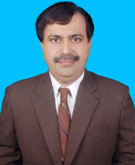 Dr. P. J. Mishra
    Dean, Extension Education
         OUAT, Bhubaneswar
Prof. Pravat Ku. Roul
       Hon'ble Vice Chancellor
          OUAT, Bhubaneswar